Mission, Vision, and Values
Our Mission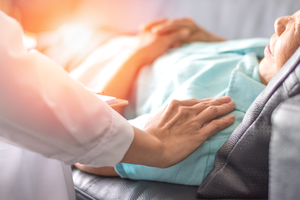 To provide compassionate, comprehensive, service-driven, and family-centered care and support to terminally ill patients and their loved ones.
Our Values
Excellent customer service – We understand that you have a choice of hospice providers, and we are honored that you have allowed us to participate in such an important time in your life. We want to support you and your loved ones at this difficult time, and your satisfaction with the services you receive is of utmost importance to us.
Integrity – Patients' and families' needs are assessed by a professional care team who work together to ensure that you receive the full spectrum of hospice benefits according to you and your loved ones' needs. Our leadership team ensures that our hospice provides ethically sound and legally compliant care.
Professionalism – Our staff and volunteers undergo a thorough screening, interviewing, vetting, and training process to ensure that you and your loved ones receive care that is in alignment with laws and regulations but also with the standards that we set for ourselves.
Efficiency – You deserve to receive the hospice services you need when you need them, and we understand that your time is precious. We are constantly looking for opportunities to improve our organization so that we can meet – and preferably anticipate - your needs as efficiently as possible.
Our Vision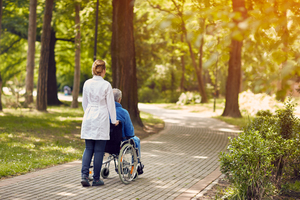 The Hospice of San Diego aims to have highly skilled staff and volunteers who educate and empower patients and their loved ones so that those with terminal illnesses may exercise their end-of-life choices comfortably and with dignity. The Hospice of San Diego seeks to make a positive impact on the delivery of ethical hospice care in the communities we serve.