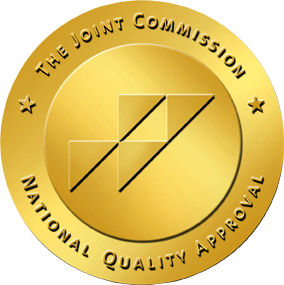 The Hospice of San Diego is a local, family-run provider that serves all of San Diego County. Certified and Joint Commission accredited November, 2019, it was started by people who have served and who have been served by hospice for many years. Our President and CEO received hospice bereavement services after her mother passed away, and although her mother was not under the care of hospice when she died, her passing impressed upon us the importance of what hospice can do for both patients who are terminally ill as well as their loved ones.
Our team is dedicated to providing quality care that is ethically sound and compliant with local, State, Federal, and accrediting body laws, regulations, and standards.
Most importantly, understanding that we healthcare providers are also healthcare recipients, we try to keep the "Golden Rule" of treat others as you would like to be treated as a constant reminder. Thus, we strive to treat our hospice patients and their families as we would our own family.
What Makes Us Different?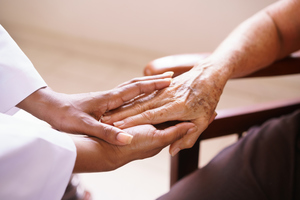 Our founders come with decades of experience in various areas of healthcare. Three of our founders work together for Medical Legal Review LLC, a company that provides consulting services to healthcare organizations and specializes in the area of compliance. One of our founders has worked in a range of healthcare settings as a registered nurse including home health, is a former licensing and certification Health Facilities Evaluator Nurse surveyor for the State of California, and is currently a Legal Nurse Consultant and the founder and owner of Medical Legal Review LLC. One of our founders worked for several years in fund management, accounting, and fiscal administration for various departments at UCSD including the Department of Surgery and the Cancer Center. One of our founders worked in various management and leadership positions including Project Manager, Corporate Compliance Officer, and Administrator for healthcare organizations in Southern California. One of our founders is a Registered Nurse and Nurse Practitioner with experience in a range of settings including skilled nursing facilities, acute care hospitals, oncology, and hematology. Together, our leadership team brings a wealth of legal and operational healthcare knowledge and hands-on experience to this hospice. We continually seek to improve our own practices, and we endeavor to hire and train staff that actively contribute to and take ownership in our hospice.
This company is truly a passion project and a labor of love. Our CEO and founder, Myrna M. Rodillon, has specialized in hospice since the early 2000s, but it wasn't until she experienced first-hand the illnesses and deaths of her parents in the Philippines that she developed a passion for hospice. Using her and our CFO Noel Lucero's retirement savings as seed money for the company, our family is working together to make sure San Diego families receive the support and care that they need and deserve.
Dedication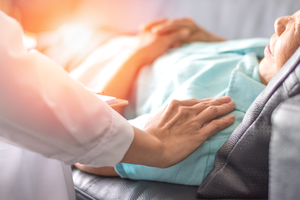 The Hospice of San Diego is dedicated to the memory of Irene Magsombol Miteria and Marianito Concepcion Miteria. Irene and Marianito were the parents of Myrna M. Rodillon. Their hard work and sacrifice enabled Myrna M. Rodillon to earn her nursing degree in the Philippines, and their love and support allowed her to pursue her personal and professional dreams. Throughout her professional journey, the persistence and work ethics of her parents has fueled her passion and desire to achieve her goals, which continue to be a moving target. Experiencing their illnesses and deaths in the Philippines without the support of hospice professionals truly drove home the importance of hospice for patients and the people who love them.